Smack™ Raw Dehydrated Super Food for Dogs
Item:

Net Wt. 7.4OZ (210G)

Manufacturer: Smack Pet Food
Product Description
Smack's Raw Dehydrated Crunchy Style superfoods are dehydrated using gentle, low-temperature air drying methods which retain more nutrients compared to freezing.
All Smack five-star rated raw dehydrated foods feature a short list of the world's best organic and conventional whole superfood ingredients that are proven highly beneficial for health and are also lip-smacking good, without any fillers, gluten, or grain.
Smack chicken diets are made from Canadian-grown USDA Organic free-range chicken. Our chicken is bone-in, with organs, raised without the use of hormones, antibiotics, drugs, or preservatives. Our wild BC salmon is bone-in, with organs, and is not treated with preservatives such as ethoxyquin. Our newest recipes, Prairie Harvest Pork (Super Food for Dogs) and Purrfect Pork (Super Food for Cats), feature bone-in Canadian Pork which includes all the tasty bits dogs and cats love and need like heart, liver, tongue, kidneys, and spleen!
Our Crunchy Style recipes are carefully made into bite-size squares that can be scooped and served like a kibble (or used as a super healthy training treat!). Hydration is not necessary, but warm water may be added to the food to soften into an antioxidant-rich, raw, meaty stew!
View full details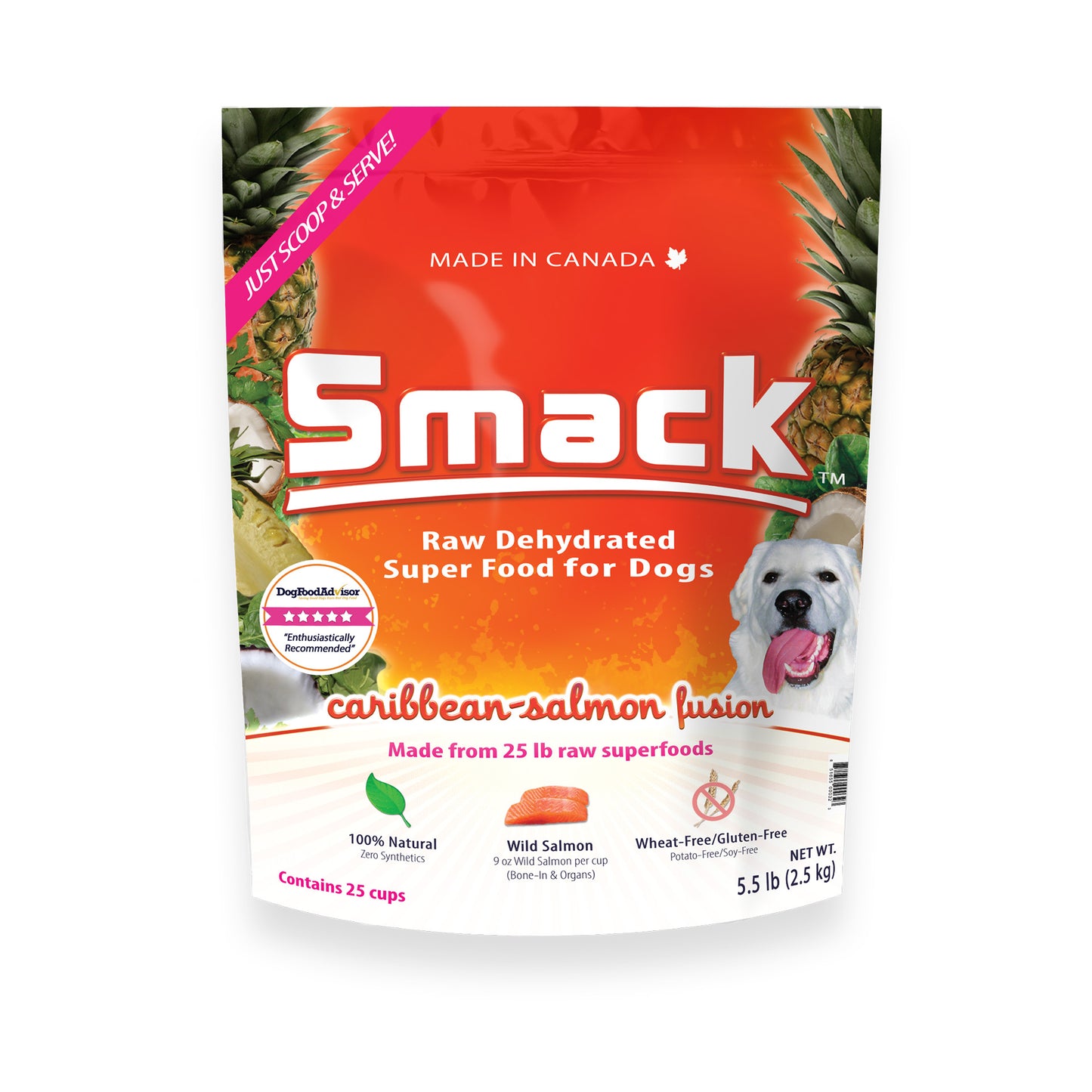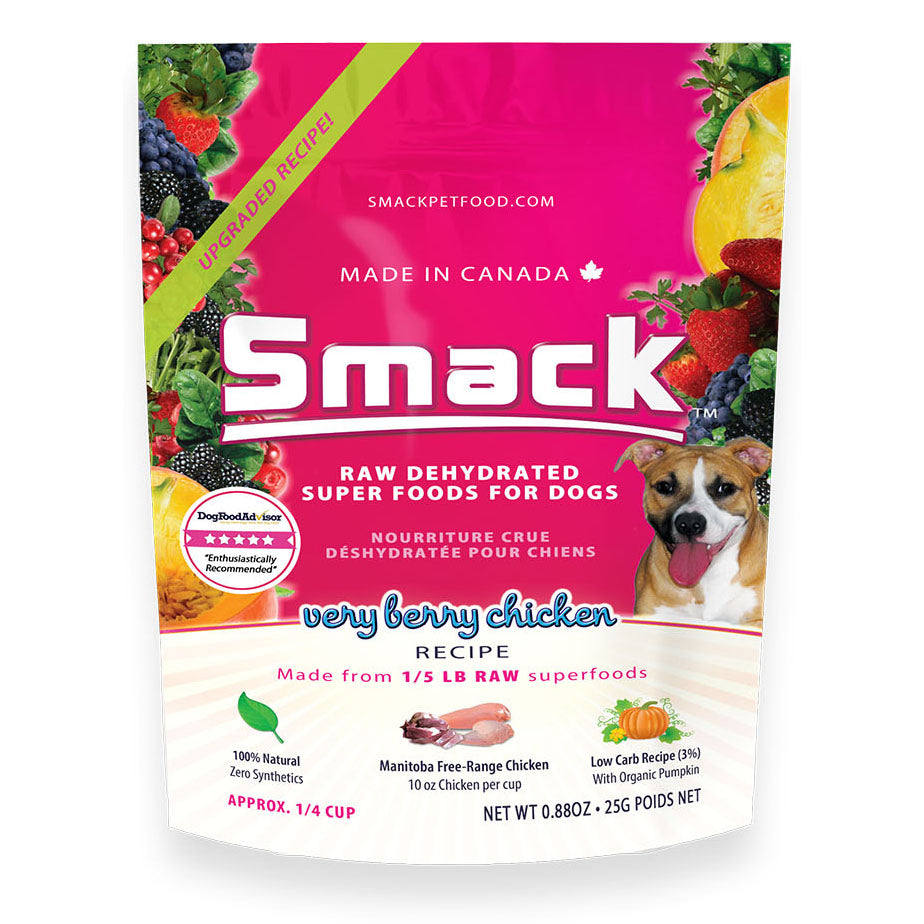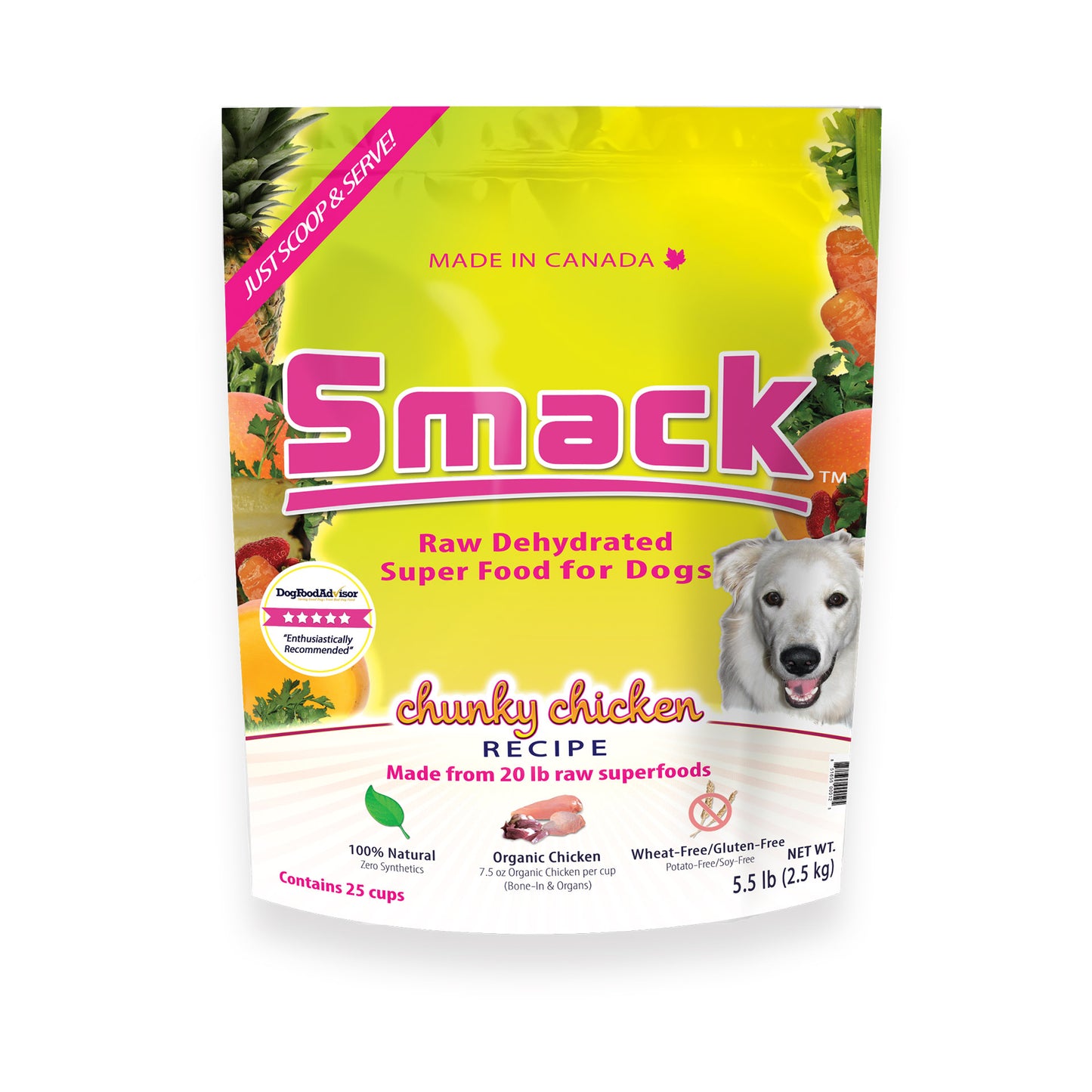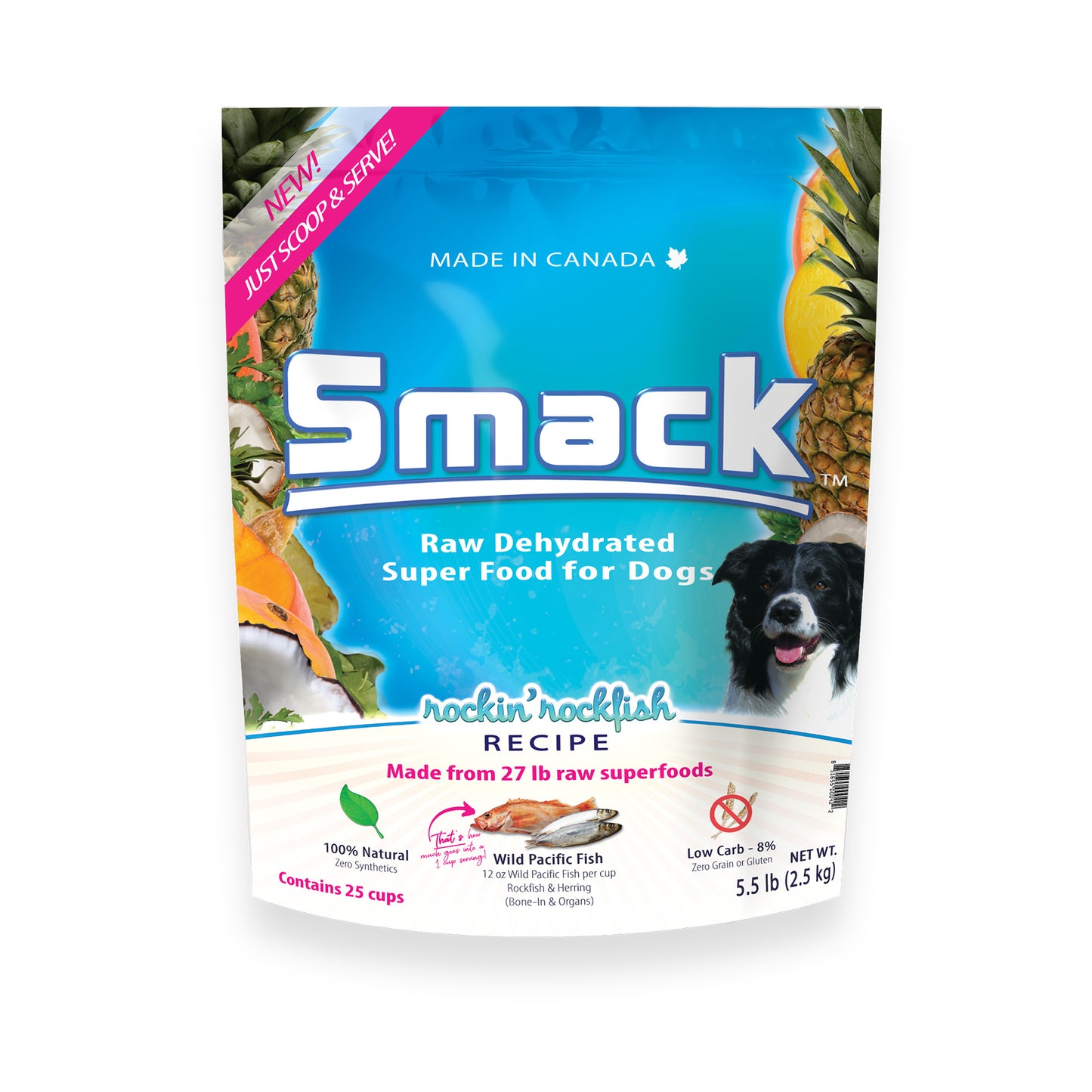 Smack™ Raw Dehydrated Super Food for Dogs