Canarm® HLC Infra-Red Brooder
Item:

HLC

Manufacturer: Canarm
Product Description
Strong, triple corrosion protected steel cap and reflector.

Ideally suited for warming and providing a pleasant radiant heat for pigs, chicks, lambs or calves.

Metal reflector and cap are pre-treated, zinc coated, then epoxy painted with a reflective silver colour to prevent corrosion and improve heating.

Reflector is designed deeper for improved bulb protection.

Strong, plated wire guard provides excellent bulb protection and is pinned to hinge open for easy bulb replacement.

Maximum Bulb Capacity 250 Watts, compatible with energy efficient 175 Watt Par 38 halogen bulbs (bulbs are not supplied).
CANARM HLC Series Infra-Red Brooder Assembly & Maintenance Instructions.pdf
View full details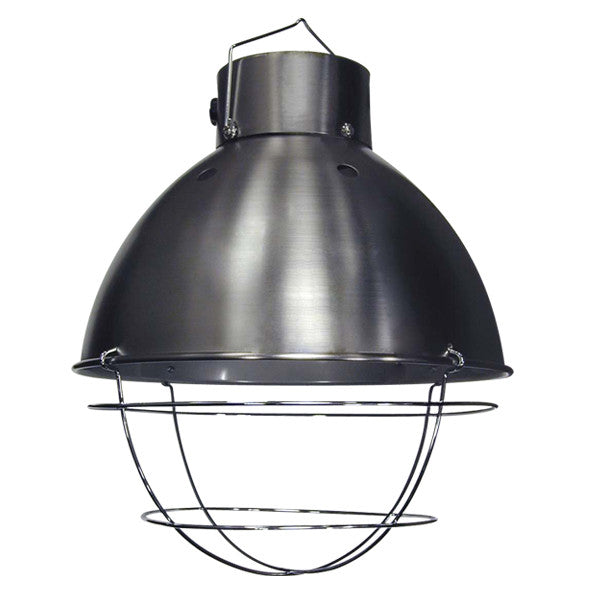 Canarm® HLC Infra-Red Brooder