EzyDog® Neo Classic™ Collar
Item:

EzyDog Orange (S)

Manufacturer: EzyDog
Product Description
EzyDog Dog Collars Introduces the Neo Collar.
Neo for Neoprene. Neoprene is a soft rubber material that is used in wetsuits, and its reinforced with nylon webbing for added strength and durability. It makes a great waterproof dog collar and is available in a variety of fun colours from pink camo to solid black. 
The highest quality materials are used on this waterproof dog collar for added durability
This dog collar is completely waterproof and easy to clean
Uses a stainless steel D-ring which is non-rusting
Hook and loop Velcro adjustments make sizing the collar extremely simple
A quick release buckle so the collar is easy to get on and off
Reflective piping for visibility in the dark
An ID clip to securely attach your dog's ID tags
Colour Options: Blue, Chocolate, Pink Camo, Green Camo, Orange, Black
Size Options: S, M, L, XL
Warning: PLEASE do not ever leave your dog tied up. Doing so with the Neo Collar will void the warranty. Thanks for caring about the safety of your dog!
View full details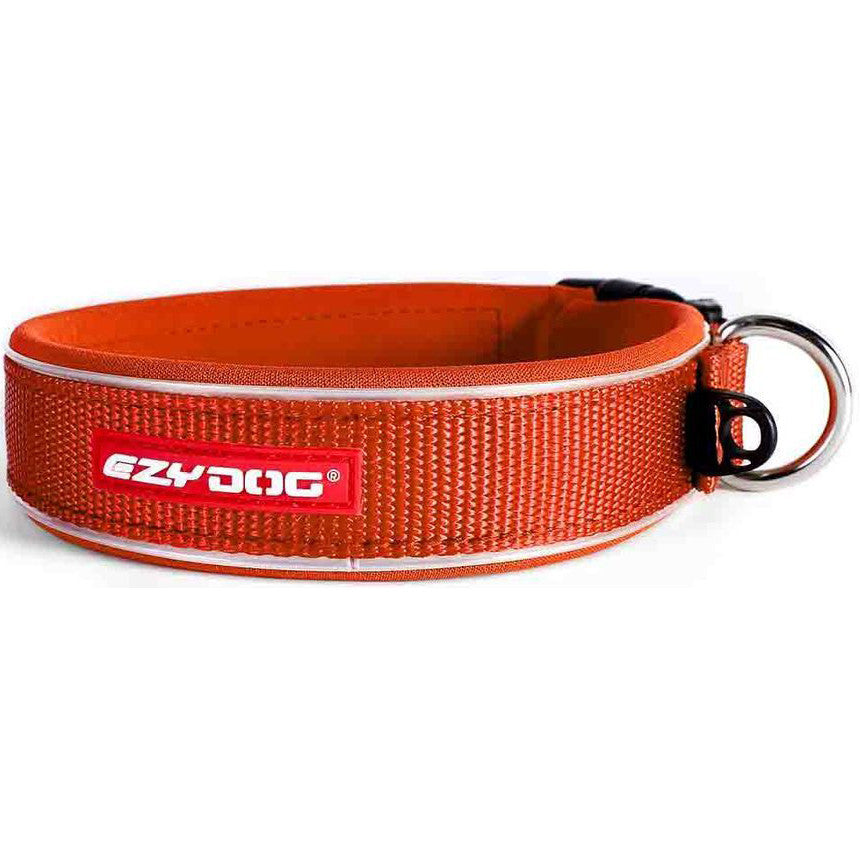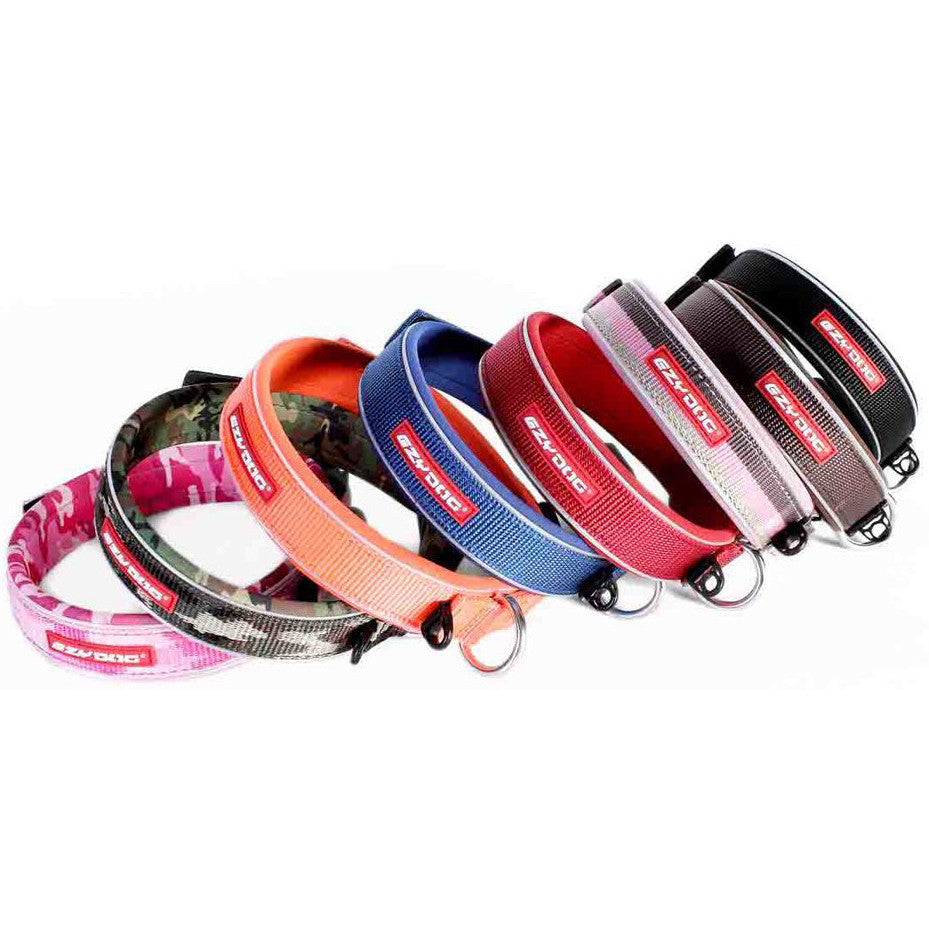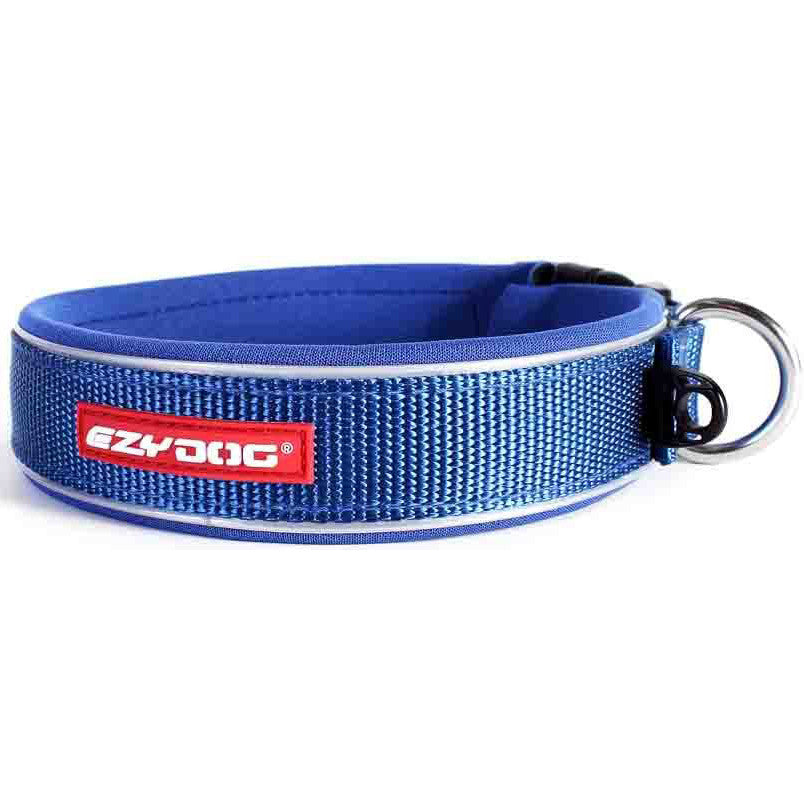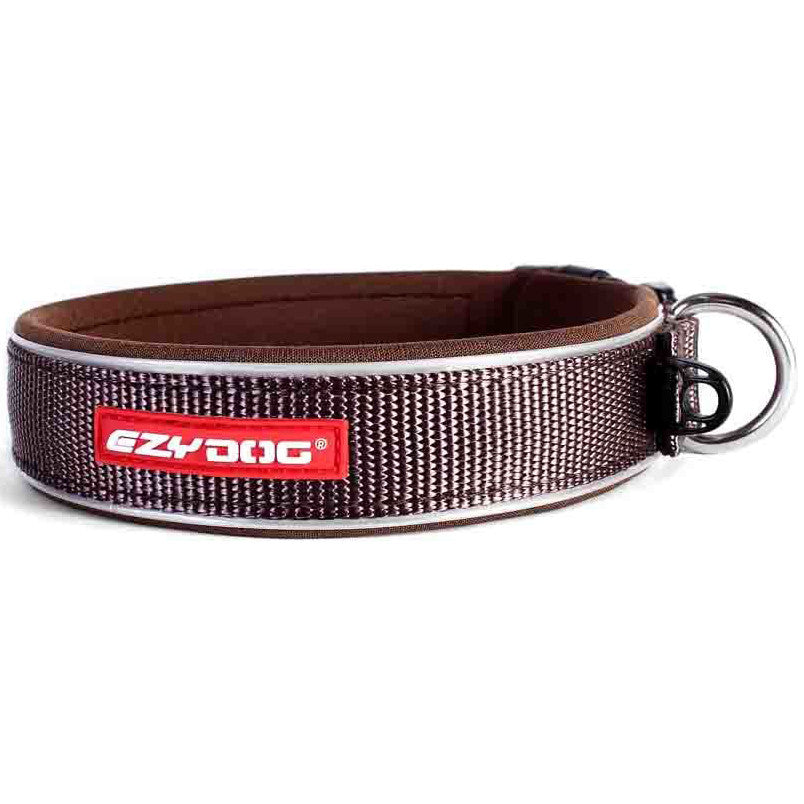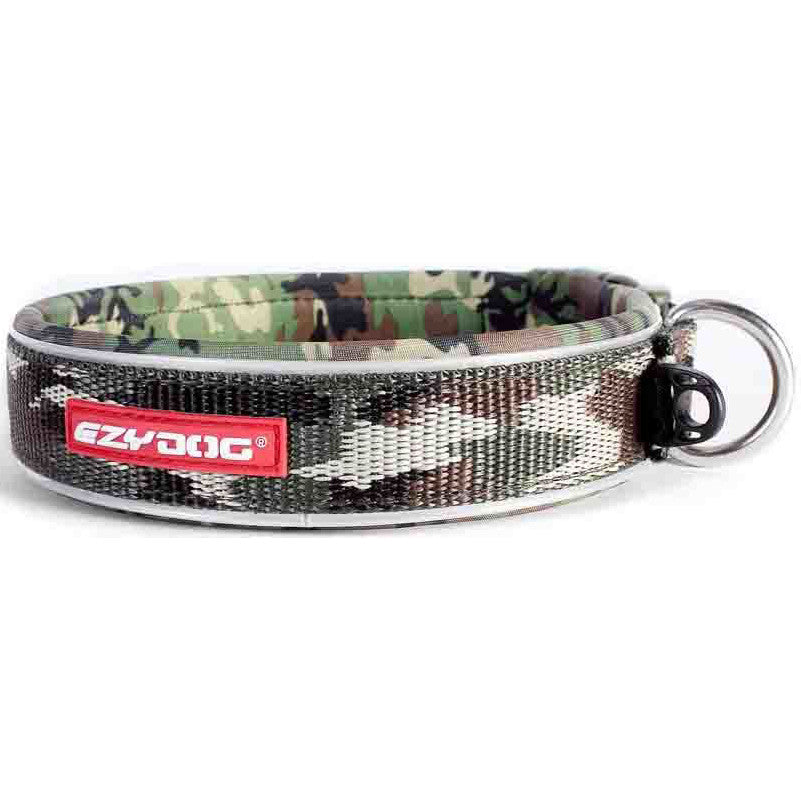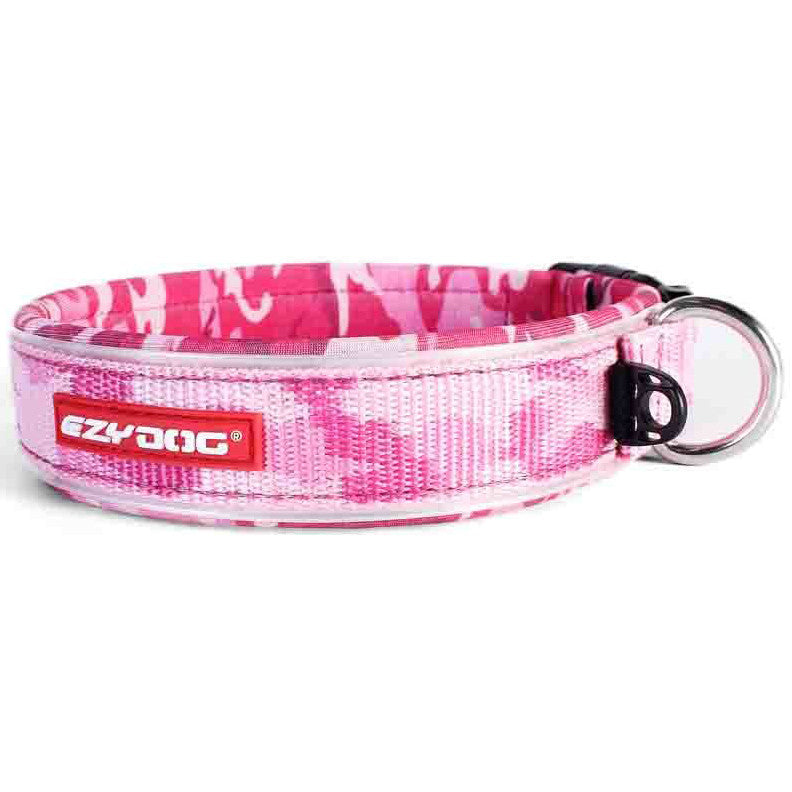 EzyDog® Neo Classic™ Collar