FarmStraw, COARSE Shread 3 cu ft Bag
Item:

IS1542

Manufacturer: FarmStraw
Product Description
Sourced from the Canadian prairies, FarmStraw™ is made from 100% premium wheat straw. From package to package, our straw is the same, consistent throughout, so you know exactly what you're getting every time. Resilient and innovative, our versatile straw bedding is a natural, convenient solution that allows your animals to live in a dust-free environment that energizes them to grow strong and live in comfort.
Insulating 1" to 3" coarse shred.
ABSORBENT - significantly more absorbent than raw straw and comparable to other leading bedding products.
BIOSECURITY - sourced from clean wheat fields and is protected from contamination before and after production in the biosecure facility.
ANIMAL HEALTH - reduces animal exposure to harmful dust, mold, salmonella and other pathogenic organisms, improving animal health and comfort. HealthiStraw is an effective feed additive. Calves who have FarmStraw as a part of their diet have faster growth rates, are stronger and are healthier. Milking cows experience increased milk production and higher butterfat content.
MORE COVERAGE - has more bedding than a standard bag of wood shavings, but at a similar price.
CONVENIENCE - is easy to lift, carry, and spread out.
COMPOSTABLE - forms a complete biological cycle that takes 100% wheat straw from grain crops and returns the used straw back to the soil as an excellent compost and organic enhancer.
ODOR REDUCTION - reduces barn odor by trapping ammonia gasses in the layers of straw.
View full details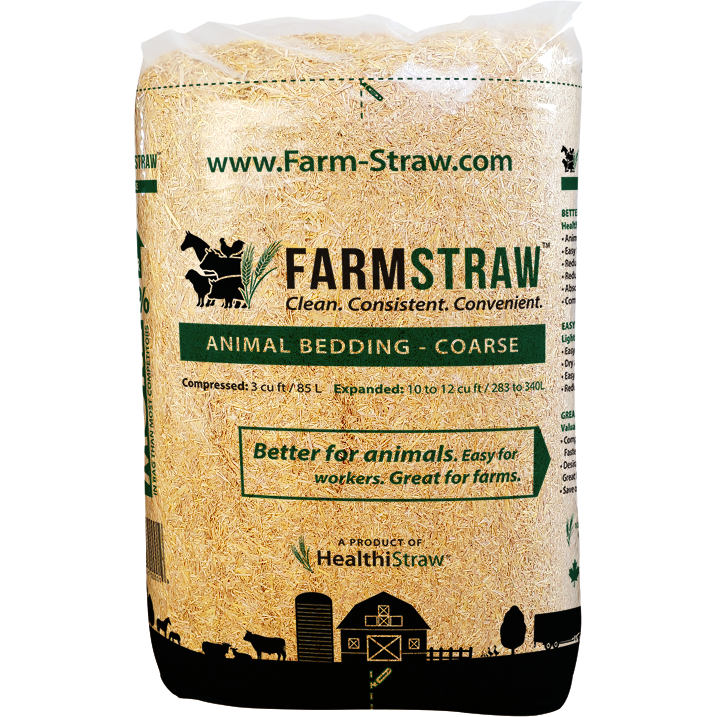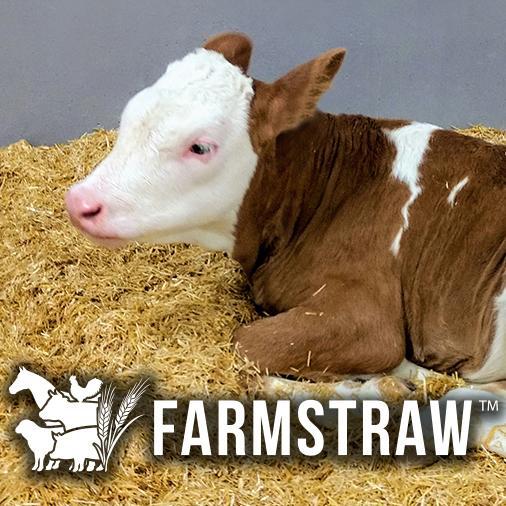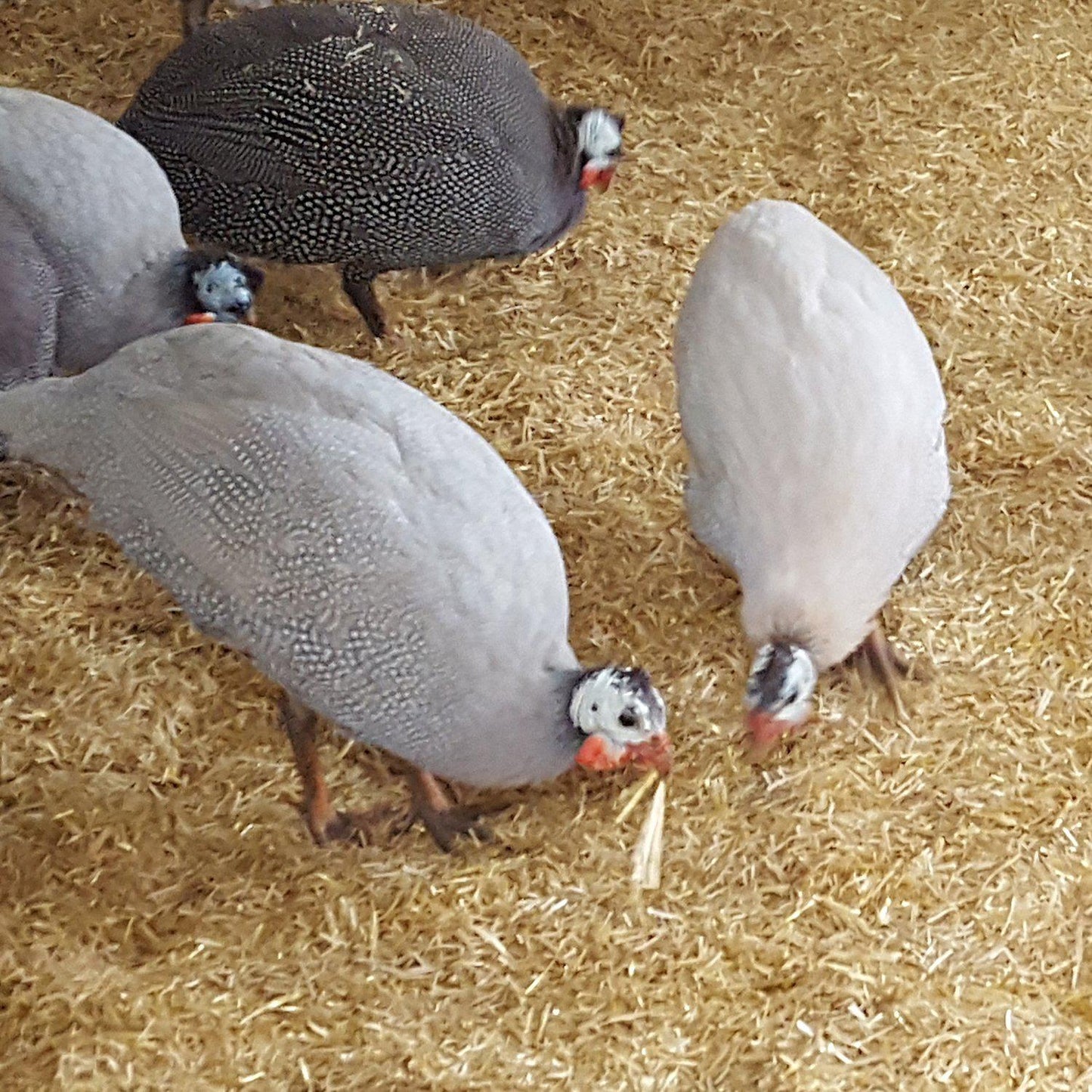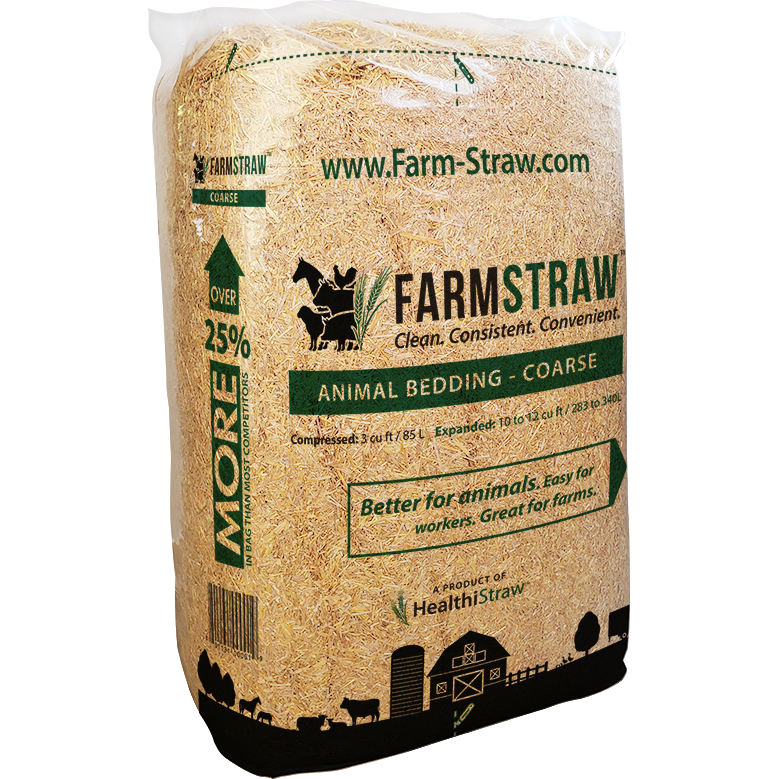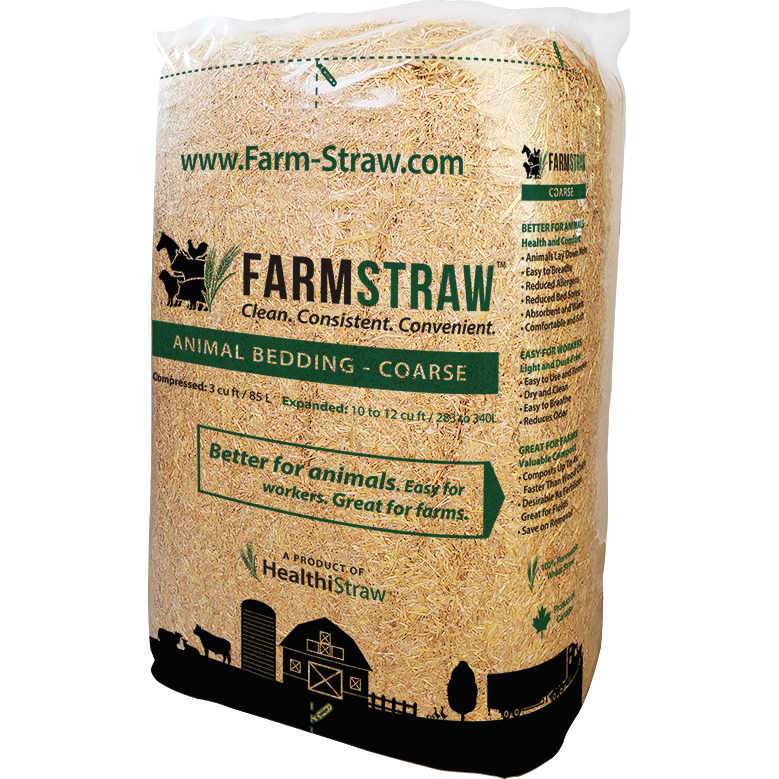 FarmStraw, COARSE Shread 3 cu ft Bag