FRESH News® Recycled Paper Small Animal Litter
Item:

Net Volume 10 Litres (610 CU IN)

Manufacturer: FRESH News
Product Description
Fresh News Litters work hard to fight odors with the help of natural carbon found in recycled paper and our Ammonia Locker Technology. This outstanding combination will work to keep your house smelling clean and fresh!
Key Benefits
Made with lighter & softer pellets than original for small animal comfort.
Available internationally in 10 Liter and 20 Liter bags.
Features moisture-locking pellets for outstanding odor control.
99% dust-free and 100% non-allergenic.
Non-toxic, safe and effective for all animals.
Biodegradable.
Ingredients
Made with 100% Recycled Paper.
View full details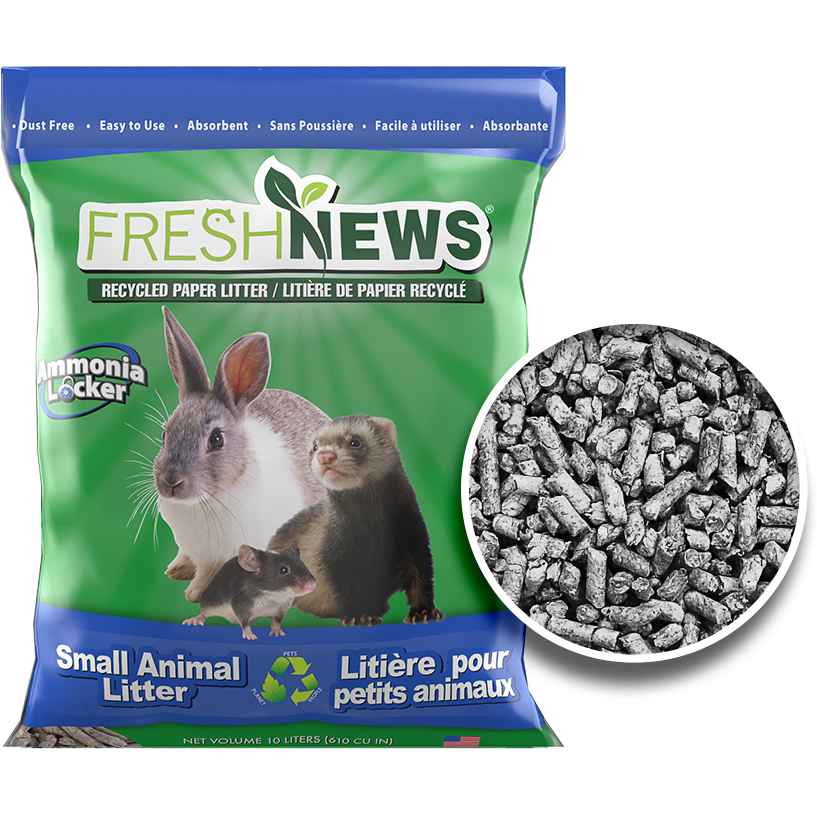 FRESH News® Recycled Paper Small Animal Litter