Little Giant® Heater Base 110 Watts CSA Certified
Item:

HB140

Manufacturer: Miller Manufacturing Company
Product Description
This Electric Heater Base helps prevent water from freezing in temperatures as low as 10 degrees F (-12 degrees C).
Designed for use with Little Giant Double Wall Founts (Item Nos. 9832, 9833, 9835, and 9838, sold separately) and other all-metal containers.

The heating element has been completely redesigned for improved safety and efficiency. The fully enclosed bottom adds another layer of protection.

Perfect for unheated coops and barns; can be used outdoors in a dry, sheltered area.

Made of heavy-duty, rust-resistant galvanized steel.

Cord should be protected from animals and used with a Ground Fault Circuit Interrupter (GFCI) protected outlet.

Unit will not draw electricity until temperature drops below freezing.

Uses less than 1 amp per hour.

Measures 16.25 inch diameter by 3.687 inch high.

CSA-certified in Canada.
View full details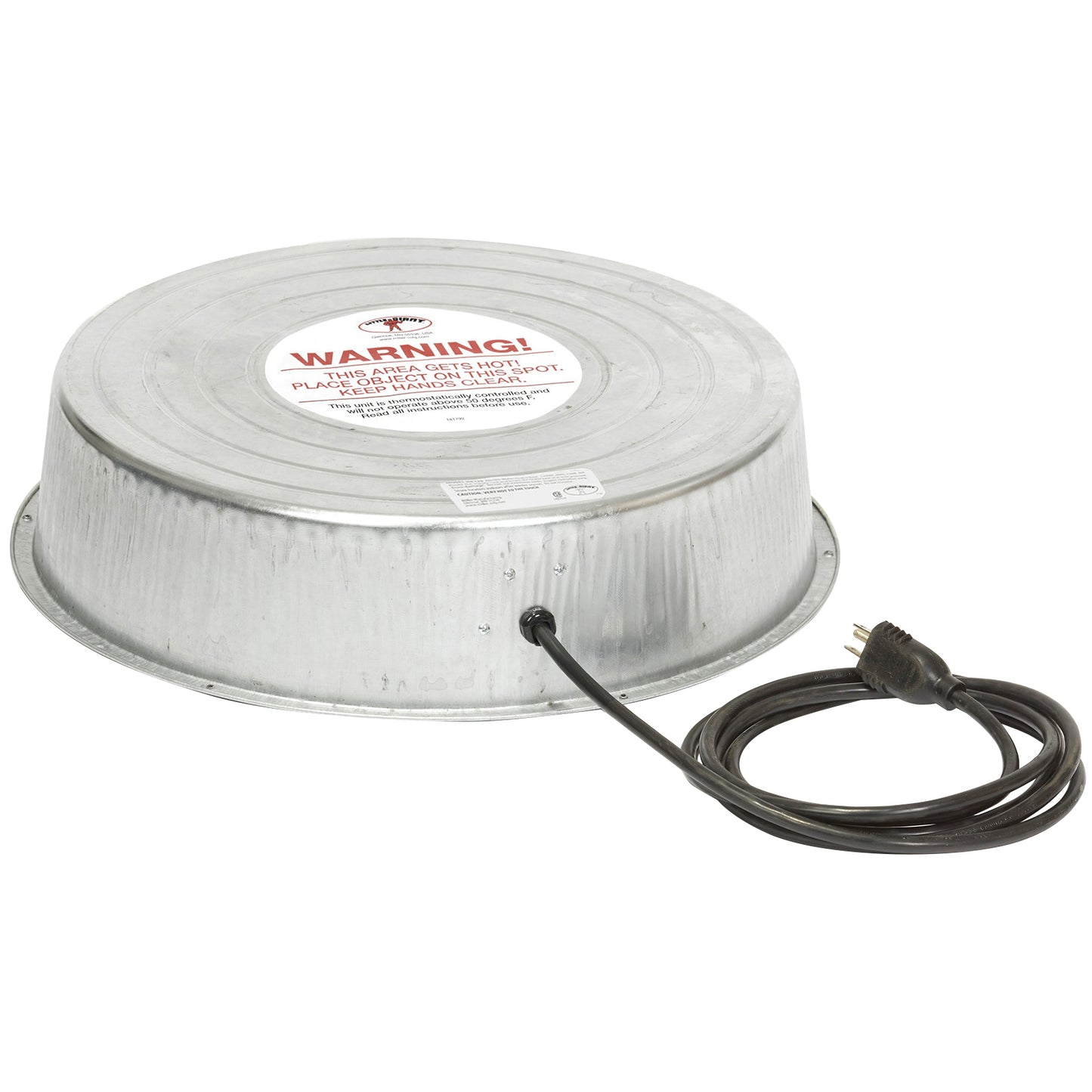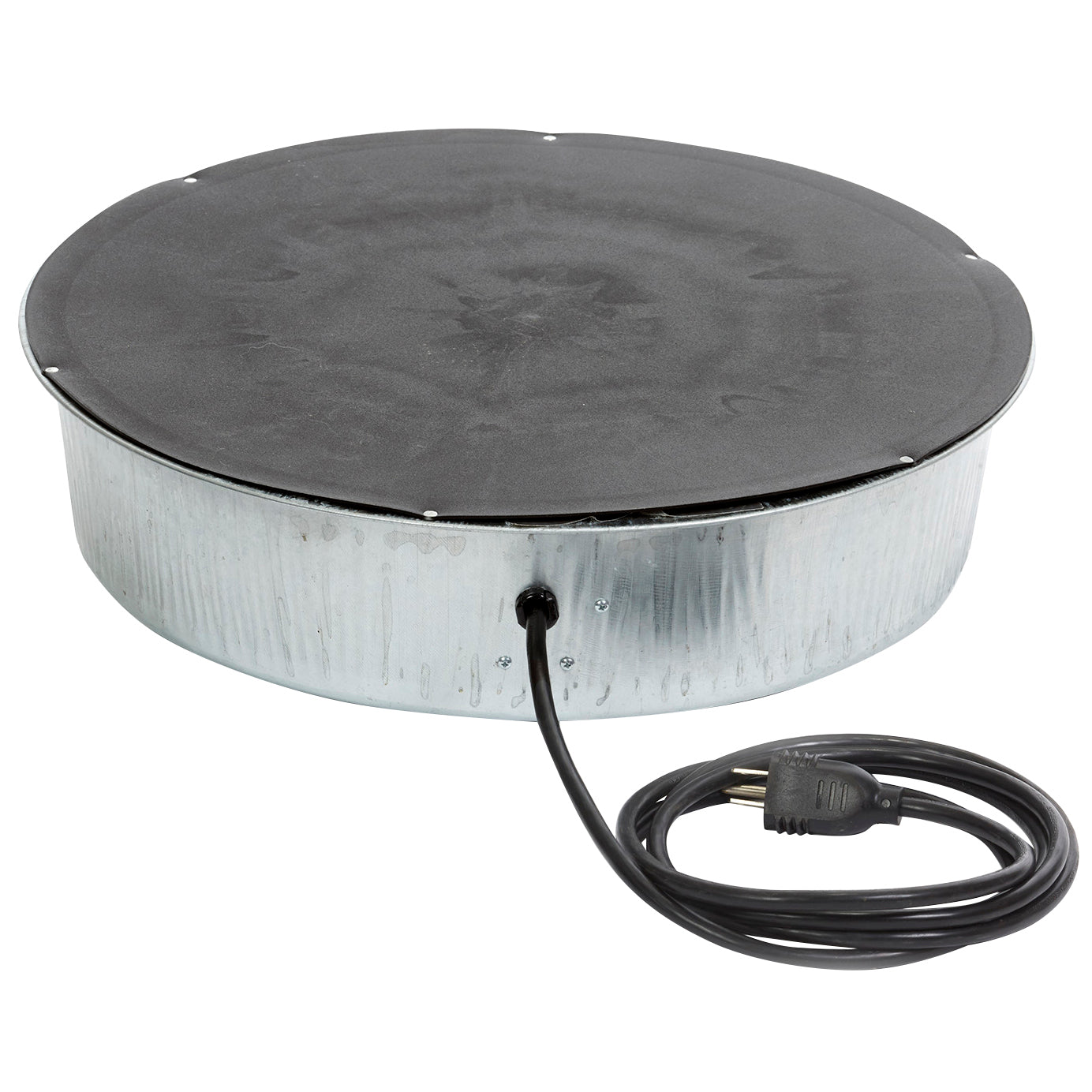 Little Giant® Heater Base 110 Watts CSA Certified