Little Giant® Automatic Poultry Fount
Item:

2500

Manufacturer: Miller Manufacturing Company
Product Description
Game Bird Automatic Poultry Fount
This heavy-duty plastic bowl connects to any standard 0.5 inch pipe and operates between 20 and 50 psi. It uses a non-rusting brass fountain stem to provide a dependable supply of clean water for adult game birds and small chicken breeds. The bowl will hold just over 1 litre of water.
Bowl measures 6.5 inch diameter and 2.5 inch deep. Garden hose adapter (0.5 inch male pipe to 0.75 inch female hose NOT included)
The Little Giant® Bowl Guard (Item # 1018) to prevent debris from entering the water bowl and to deter roosting on the fount is sold separately.
View full details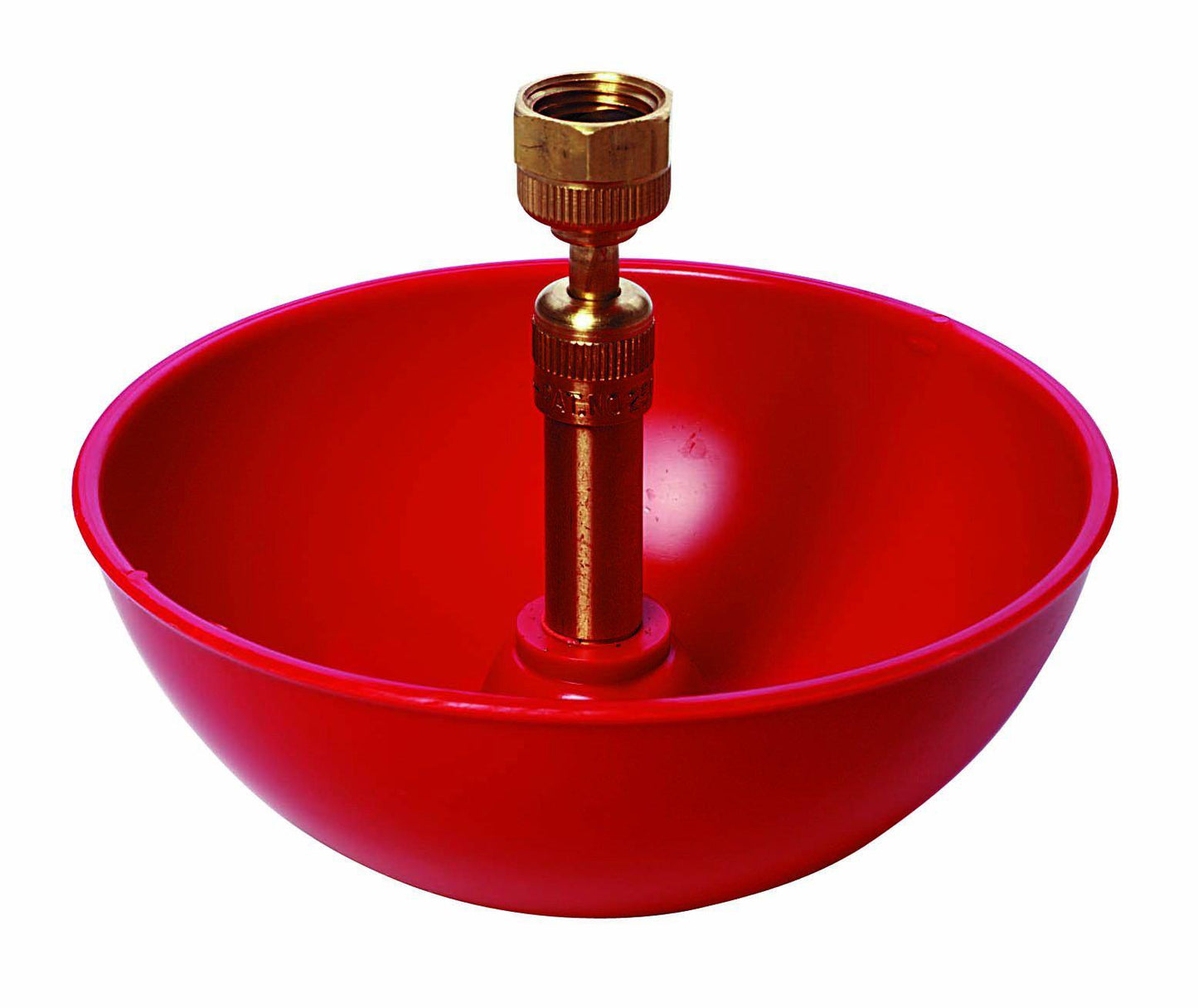 Little Giant® Automatic Poultry Fount