ROLLOVER™ Plain Beef Hoof
Item:

Bulk Beef Hoof

Manufacturer: Rollover Pet Food
Product Description
Plain Beef Hooves are natural, cleaned and baked beef hooves that help satisfy your dog's natural urge to chew. Our beef hooves are a good way to clean your dog's teeth of plaque and tartar and dogs just love the smell and taste of these natural treats.
Feed as a chew and please always supervise your dog with any treat.
Rollover Plain Hooves contain approximately 3.2 calories/g.
View full details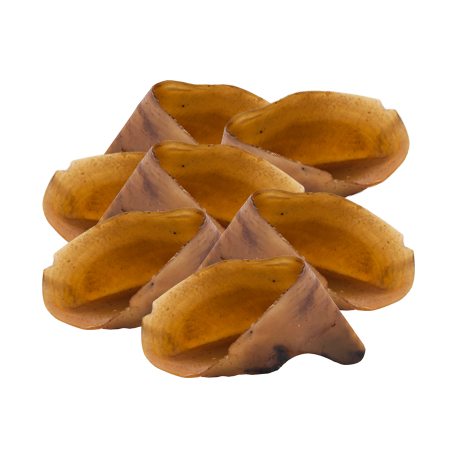 ROLLOVER™ Plain Beef Hoof