ROYAL CANIN® Mature Adult Loaf Canned Dog Food
Item:

Net Wt. 13.5OZ | 385G

Manufacturer: Mars Petcare
Product Description
The soft loaf texture, natural flavours and aromas help to encourage a mature dog to eat, ensuring they consume nutrition required for optimal health.
Helps promote vitality by supporting the unique needs of a maturing dog with antioxidants and EPA/DHA.
Formulated with a controlled phosphorus content, EPA and DHA to support optimal kidney health and filtration.
View full details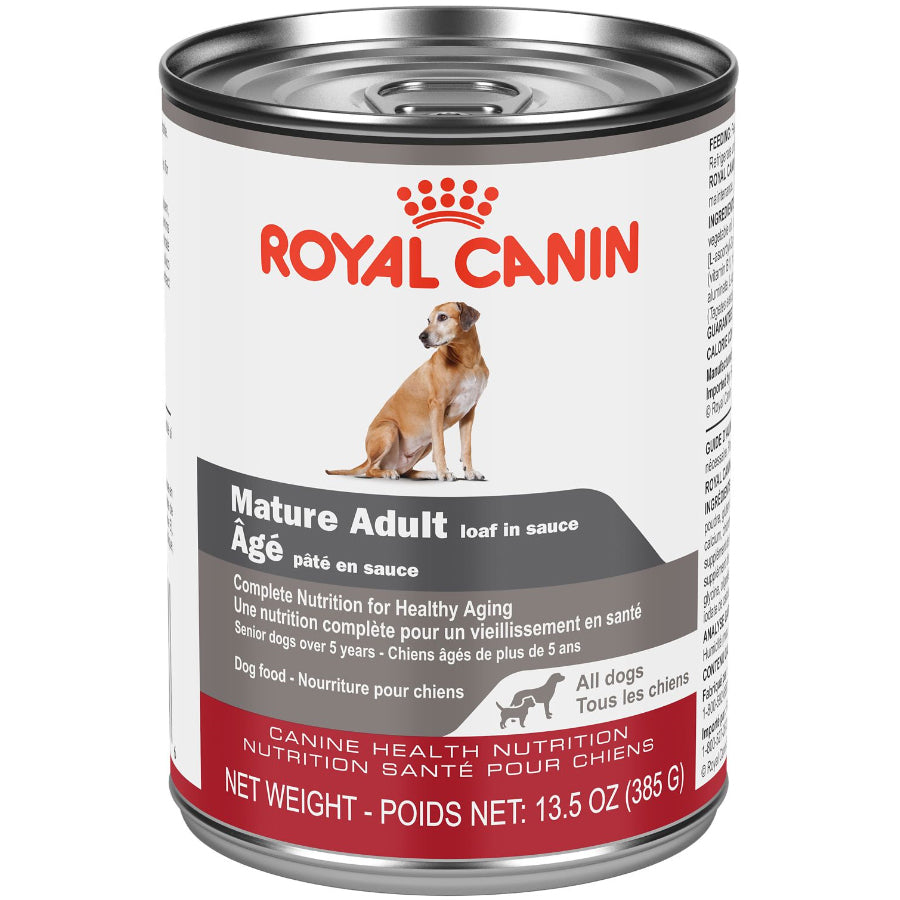 ROYAL CANIN® Mature Adult Loaf Canned Dog Food