Springer Magrath® 2 Quart Crimp Style Fluid Feeder with Stainless Steel Probe
Item:

50SSFF

Manufacturer: Springer Magrath
Product Description
The Springer Magrath Fluidfeeder provides a practical, easy-to-use tool for providing fluids and nourishment to calves that can't or won't nurse.
The 24 inches esophageal probe is the correct size for calves, and if used properly, the probe's size and shape do not allow it to be inserted into the trachea, reducing the danger of getting fluid into lungs and drowning the calf.
The easy-to-handle 2-quart tube makes using the Fluidfeeder a simple, one-person operation. Crimp valve allows easy control of fluid; rate of flow is slow enough to cause the calf to form saliva freely, which is necessary for proper digestion.
Durable hardened stainless-steel probe lasts for years and resists burs that can cut the throat and cause infection.
Heavy-duty tube resists punctures and tears and remains flexible down to 0 degree F. (-18 degrees C.).
Bottle collapses without venting, and check valve keeps air out as liquid leaves the bottle. Bottle, tube, and probe are easy to clean.
Click here for Instruction Sheet.
View full details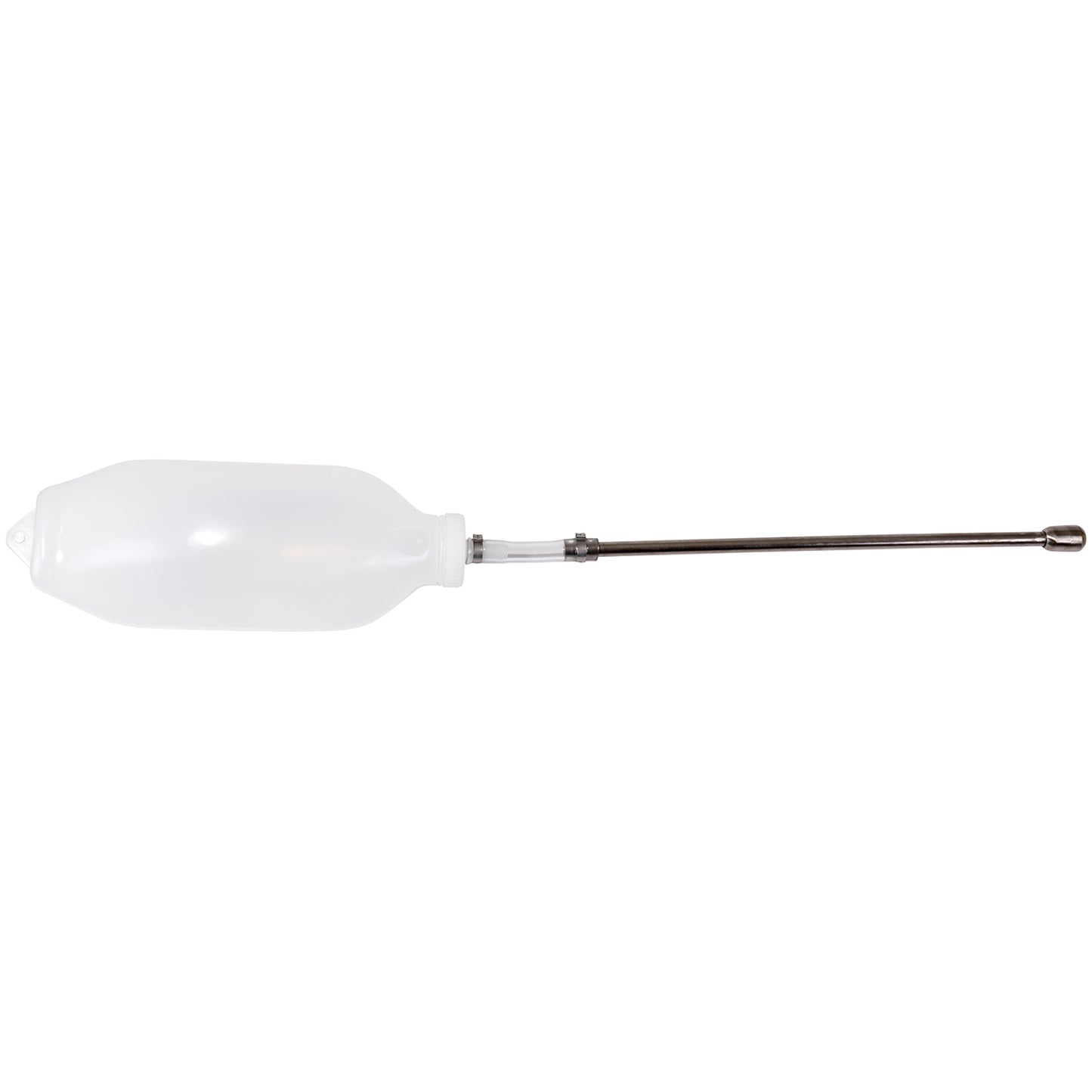 Springer Magrath® 2 Quart Crimp Style Fluid Feeder with Stainless Steel Probe