Tetra® Whisper® Aquarium Air Pump
Item:

77846-916

Manufacturer: Tetra
Product Description
Minimal noise, maximum air flow. The Whisper® Air Pump's dome shape actually flattens sound wave frequencies. In addition, each model features sound-dampening chambers designed specifically for that model. And the air pump's rubber feet and suspended motor prevent sound waves from reflecting off surfaces such as tables and shelves.
Available in models for aquariums from 10 to 100 gallons, Whisper Air Pumps provide a powerful flow of air.

Whisper Pumps Produce a More Oxygenated Aquarium
Tetra's Whisper pumps will keep both you and your underwater friends happy. The pumps provide oxygen, which is good for your fish and tank, and also provide water movement. Combining these two benefits will lead to better water conditions overall. The underwater bubbles produced by the machine also add a mesmerizing touch enhancing the look of your aquarium. These pumps are the most powerful line that Tetra offers, ensuring that you are getting the best quality pump available.
View full details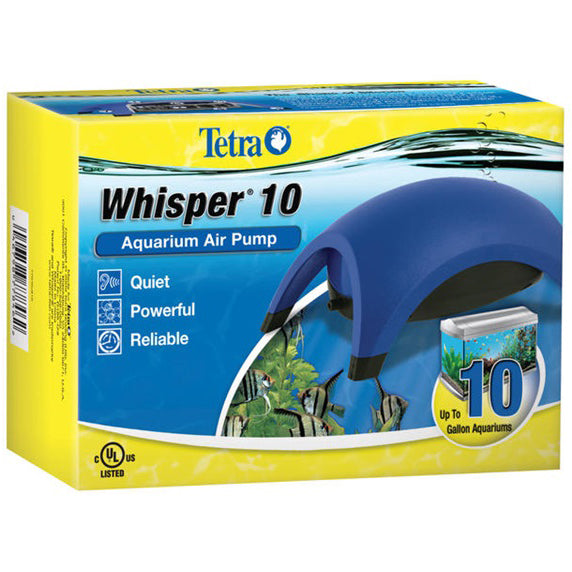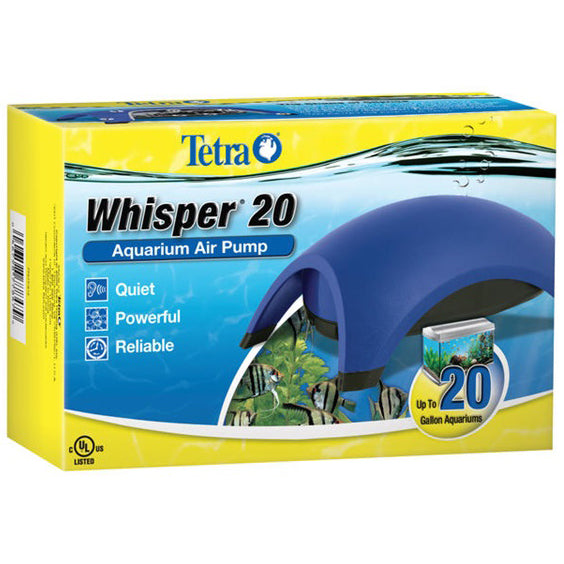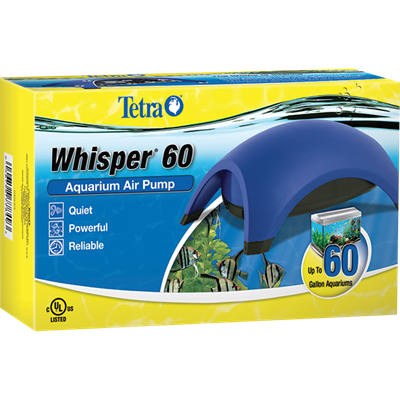 Tetra® Whisper® Aquarium Air Pump