TropiClean® OxyMed® Hypo-Allergenic Pet Soothing Spray
Item:

Net Contents 8FL OZ | 236mL

Manufacturer: TropiClean
Product Description
OxyMed Hypo-Allergenic Soothing Spray is an immediate soothing solution for pets with allergies and sensitive skin. Specially formulated to help reduce swelling, redness and dandruff, while providing nourishment and immediate relief from itching and allergies. Gentle for use on puppies and kittens.
Spot Treatment. Deep Relief for Dry, Flaky Skin.

INGREDIENTS:
purified water, colloidal oatmeal, hydrolyzed wheat protein, alpha hydroxy, ethanol alcohol, glycerin, vitamin E, preservative.
View full details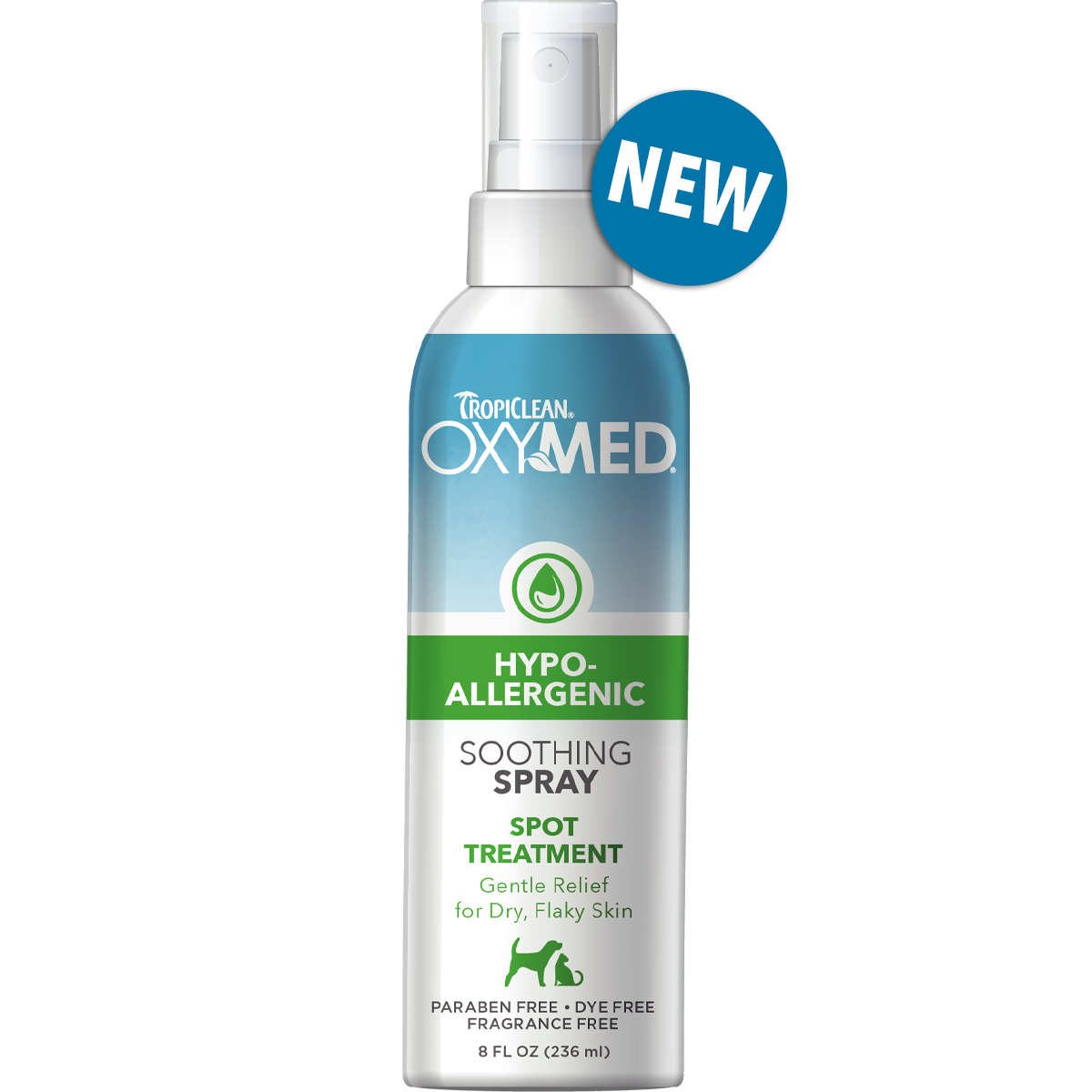 TropiClean® OxyMed® Hypo-Allergenic Pet Soothing Spray