TropiClean® OxyMed® Medicated Oatmeal Treatment Pet Shampoo
Item:

Net Contents 20FL OZ | 592mL

Manufacturer: TropiClean
Product Description
OxyMed Medicated Oatmeal Treatment contains a powerful combination of alpha hydroxy, beta hydroxy, omega 3 and omega 6 fatty acids that helps penetrate deep into the pores, exfoliating the skin to help restore moisture and promote healing. This nourishing blend of vitamins, chamomile and aloe conditions the skin and coat to provide ultra soothing relief while leaving pets smelling as amazing as they will feel.

Helps heal common skin conditions:
Seborrhea
Scaling
Flaking
Eczema
Hot Spots
Dandruff
Flea Bite Dermatitis
INGREDIENTS: purified water, conditioner blend, colloidal oatmeal, propylene glycol, beta hydroxy, alpha hydroxy, hydrolyzed wheat protein, vitamin E, vitamin B5, omega 3, omega 6, vitamin A, aloe, chamomile, fragrance, preservative.
View full details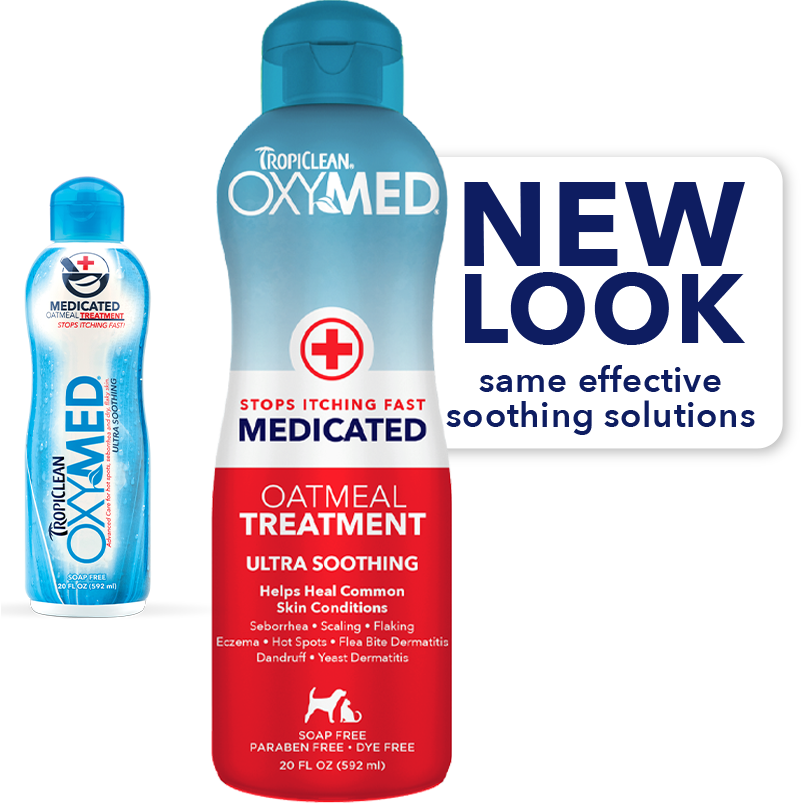 TropiClean® OxyMed® Medicated Oatmeal Treatment Pet Shampoo