Victor® Easy Set® Mouse Traps 2PK
Item:

M035

Manufacturer: Victor
Product Description
Victor® Easy Set® Mouse Trap takes the original wooden wire snap trap and adds a pre-baited plastic cheese pedal for more effectiveness. Bait the trap by adding peanut butter, chocolate, or hazelnut spread on the yellow pedal. This trap doesn't require bait, but using it will increase success. Easy Set traps have "firm" and "sensitive" settings on the yellow trip pedal. They don't use chemicals or poisons, so they can safely be used around pets and children.
This wooden snap trap is proven effective and quality made from environmentally responsible wood.
Use anywhere in and around the home or outdoors to catch those pesky mice. When the pedal is triggered, the trap immediately snaps to kill the mouse on contact.
These traps can be re-baited for re-use or easily disposed of after a successful kill.
View full details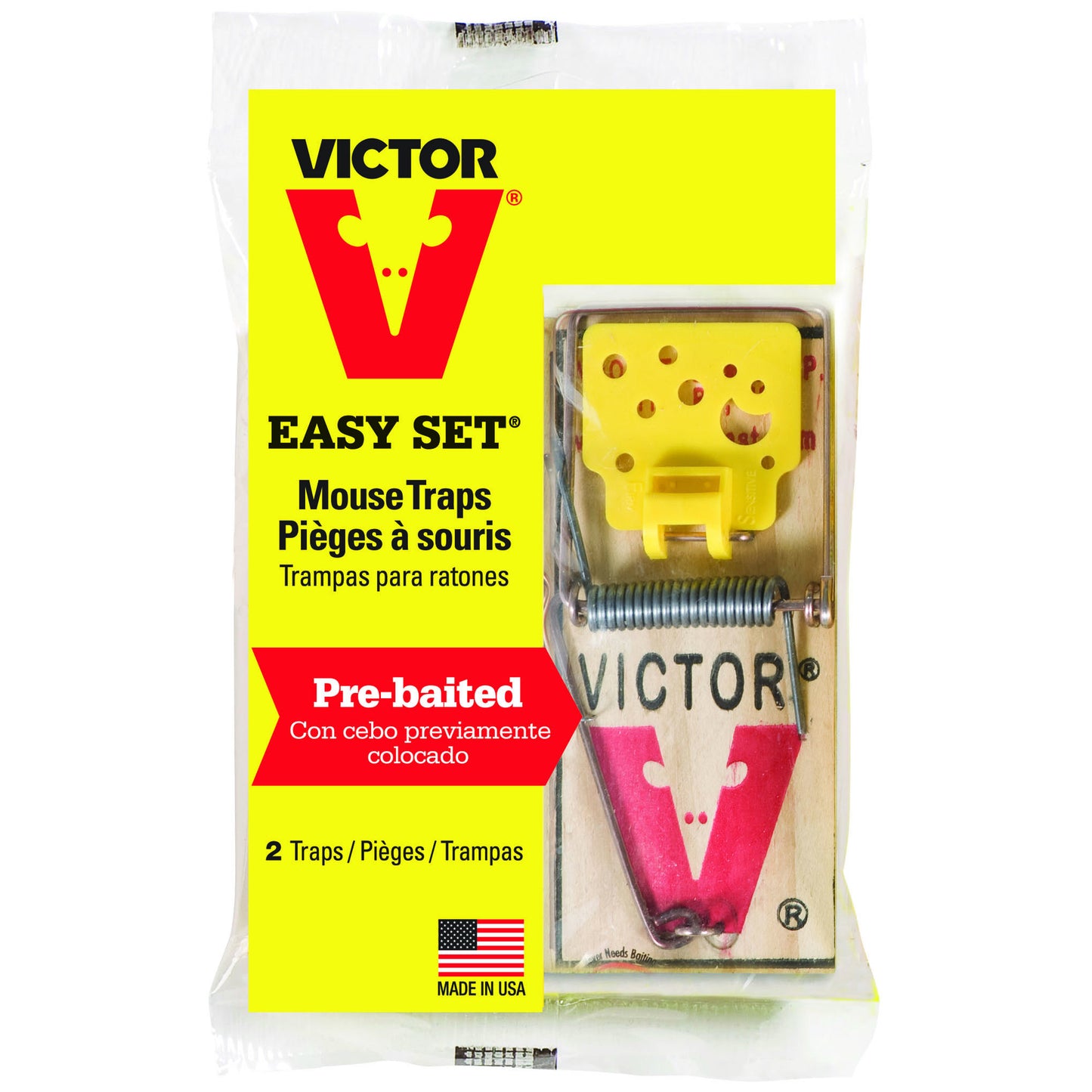 Victor® Easy Set® Mouse Traps 2PK